Michael Kramer, DDS, DMSc
---
Dr. Michael Kramer is a Periodontist and his clinical expertise covers all aspects of Implant, Plastic and Reconstructive Periodontics.
---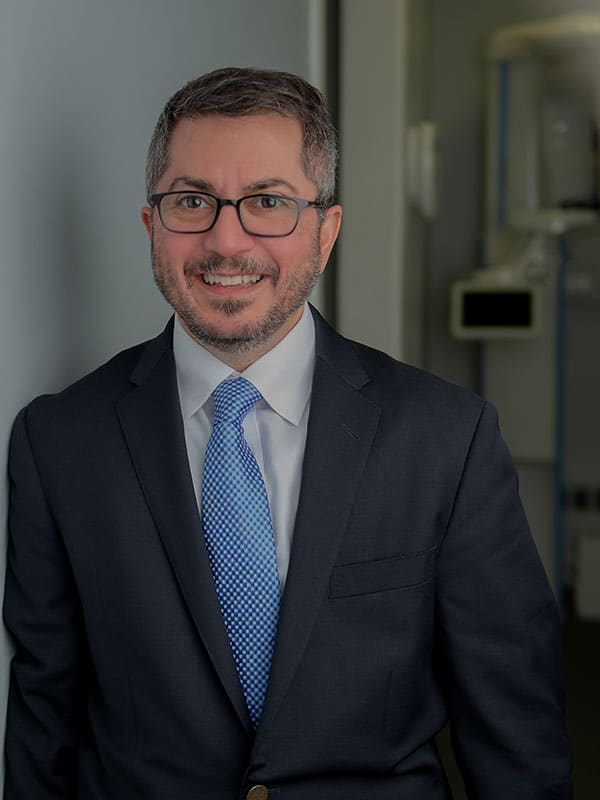 ---
Dr. Michael Kramer earned his Doctor of Dental Surgery (DDS) degree with honors from Columbia University School of Dental and Oral Surgeons. While he attended Columbia, he was awarded the Beube Research Fellowship three years in a row and conducted research that was instrumental in identifying immune markers in gingival crevicular fluid for periodontal disease. Upon graduation, he was awarded the Appel Medal in Periodontics.
Dr. Michael Kramer then attended Harvard University were he completed a Certificate in Periodontics and Doctor of Medical Sciences (DMSc). While attending Harvard, he was the recipient of the prestigious National Institutes of Health (NIH) research grant and investigated and identified the role of tumor necrosis factor (TNF) in inflammation and apoptosis (programmed cell death). Dr. Michael Kramer has also completed additional certificate training in osseointegration and guided tissue regeneration in order to further his special interests in implantology and periodontal regenerative procedures.
He has been clinical instructor at Harvard Dental School, currently is the director of the Newton-Wellesley Study Club and serves as the Attending Periodontist at Fenway Health Center.
He is a member of the Massachusetts Dental Society, The American Dental Association, the American Academy of Periodontology, the International Team for Implantology, International Congress of Oral Implantologists (ICOI), and the American Academy of Osseointegration, DOCS certified in Conscious Sedation.
---
A Periodontist is a specialist in periodontics and implant surgery with 3-4 years of additional education beyond dental school.
If you're not seeing a specialist for specialty care, chances are your dentist's "training" was a weekend class.
The American Dental Association does NOT recognize "Implantology" as a specialty. "Implant specialist" is a marketing term, not an actual specialty.
---